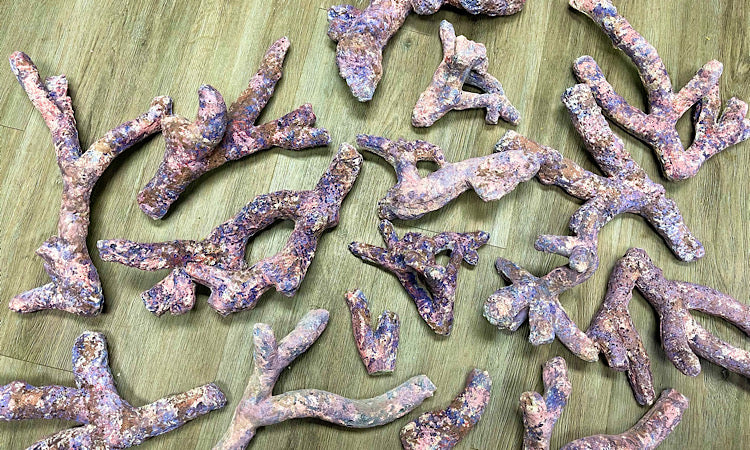 Shaped Branch Rock - Live Sold per Pound
---
In stock, ready to ship

Inventory on the way
Features
- 2X volume to weight ratio compared to other rock
- Unparalleled microporosity to maximize bacterial colonization
- pH Neutral
- Will not leach nitrates or phosphates
- Many unique shapes and sizes
Cornerstone Reef Rock is the new standard of premium live rock alternatives. Build the seasoned look of a reef instantly with a rock that is not only friendly to the environment, but has the looks to match. Each piece of rock hosts an intricate web of micro pores that provide unparalleled micro-porosity enabling maximum colonization of nitrifying bacteria, enhancing system stability. This is done by blending inert materials into the rock in such a way that creates a product that is strong, yet light.
Cornerstone Reef Rock has approximately twice the volume-to-weight ratio of comparable live rock alternatives. This allows aquarists to not only achieve the exact look they desire in their tanks, but also gives them far more bang for their buck.
Branching and premium are the two styles of rock we currently carry. Cornerstone Branch Rock has the natural look of mature Tonga live rock. Cornerstone Premium Rock comes in a variety of shapes and styles and is more reminiscent of standard live rock, with both rounded and shelving pieces.
With a rigorous leaching regimen, and with added spored bacteria, Cornerstone Reef Rock not only does not leach nutrients into your system, it helps to jump start a new tank and add stability.