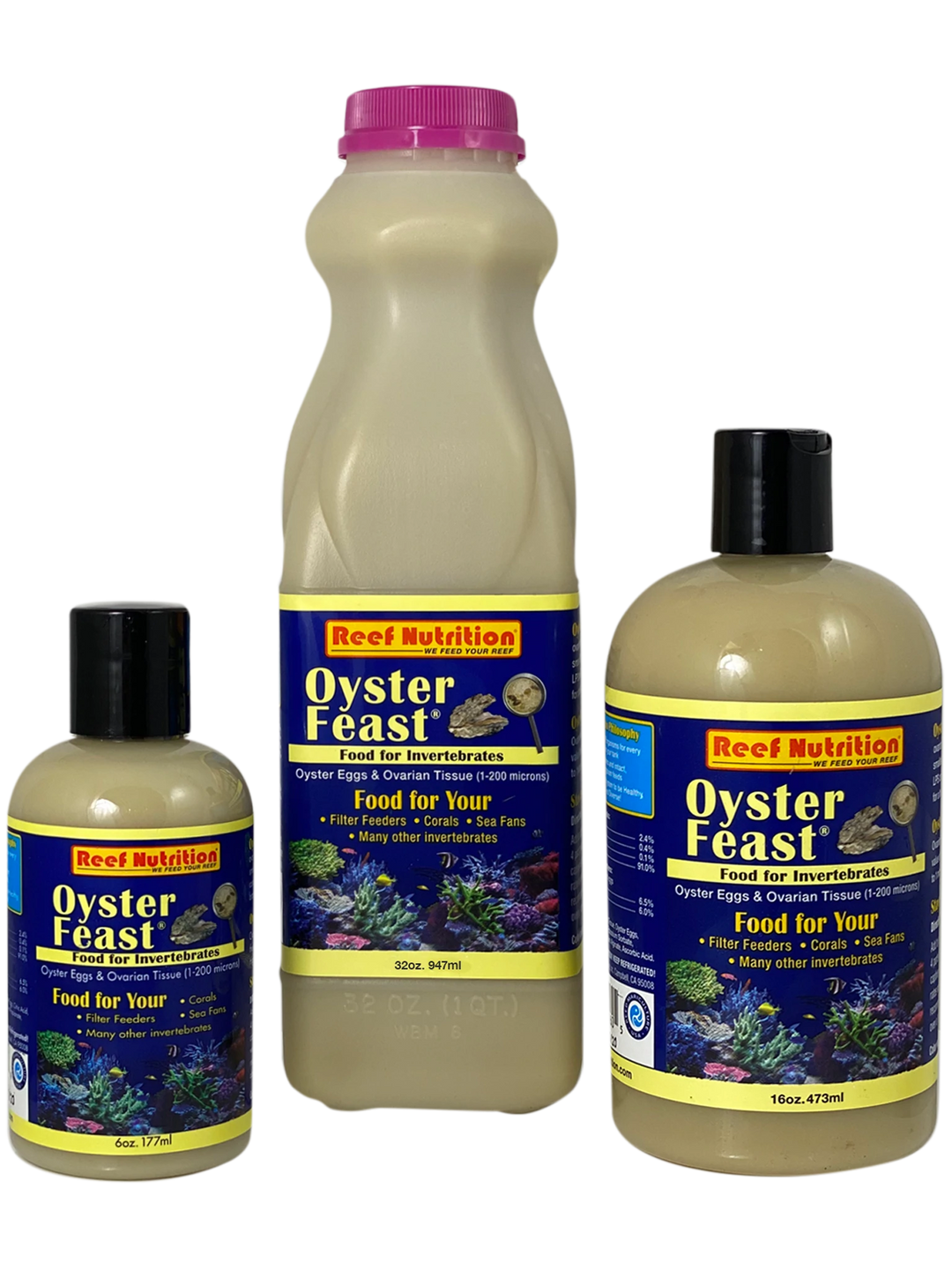 Reef Nutrition - Oyster Feast - 6oz, 16oz, 32oz
---
Low stock - 9 items left

Inventory on the way
Naturally size-appropriate and an excellent food for the smallest SPS Corals (such as Acropora and Montipora) up to LPS Corals (including Goniopora and Favites) and many other invertebrates. Particle size 1 – 200 microns.
With high levels of protein and omega-3 fatty acids, Oyster-Feast has all the benefits and nutritional value of the eggs but in a wide range of sizes, down to 1 micron. Oyster-Feast is not heat treated so that all nutrients are preserved. Plus, it stays in suspension.
Thanks to the rich amino acid and lipid content, Oyster-Feast elicits a strong feeding response from corals, other invertebrates and fish. Even mysids, amphipods, isopods  and copepods go for Oyster-Feast. Oyster-Feast is a great "first course" for corals: Add Oyster-Feast first, then when polyps open to feed, add other Reef Nutrition feeds.