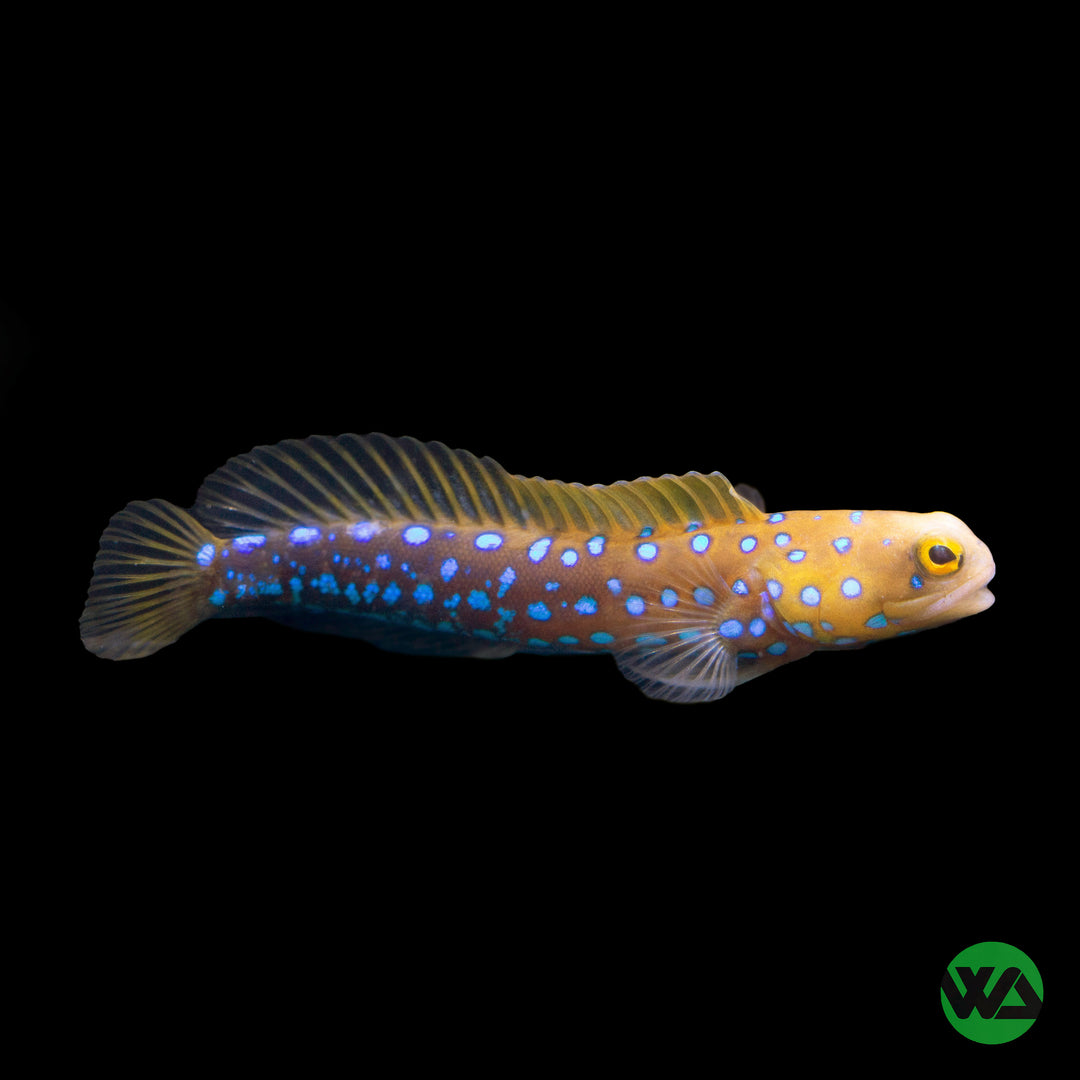 Blue Spot Jawfish - Opistognathus rosenblatti
---
In stock, ready to ship

Inventory on the way
By far the most stunning bottom dweller you can find! With a purple to yellow gradient body and iridescent yellow spotting, one could hardly ask for a more unique fish. Our blue spot jawfish generally come in at around 2.5-3".

Care
Blue spot jawfish are considered a moderately difficult fish due to several special considerations. They prefer slightly lower temperatures than the average reef tank, and may show signs of stress if temperature isn't reduced slightly. They also require plenty of sand to sift and and burrow through for them to feel comfortable. They're also prone to jumping, so make sure your tank is covered. Maxing out at 4", and not being an especially active fish, blue spot jawfish can be placed in surprisingly small tanks, and would make an excellent centerpiece in a 30 gallon or larger.  

Diet
Blue spot jawfish have no specific dietary needs, and will thrive on meaty frozen foods.