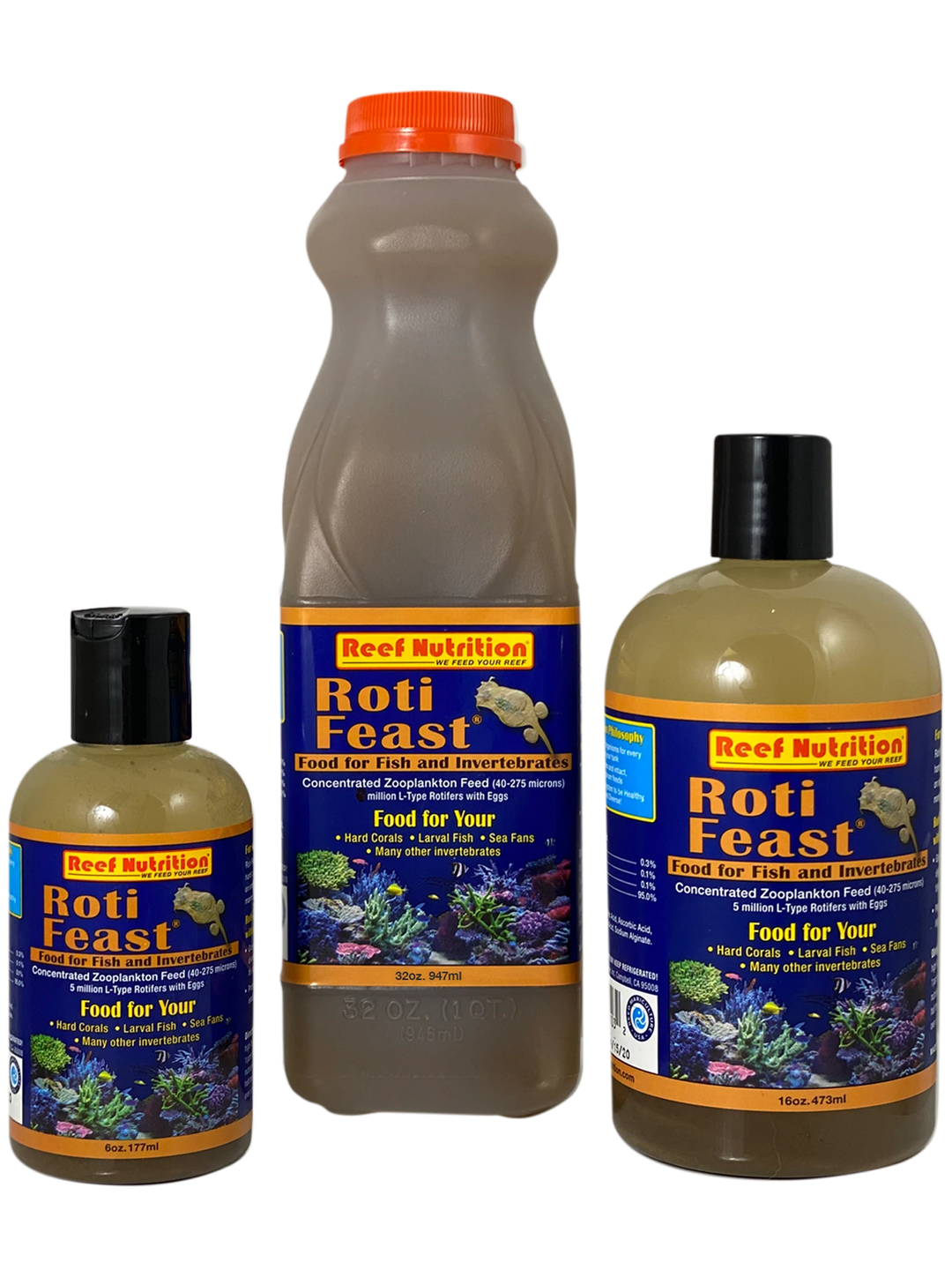 Reef Nutrition - Roti Feast - 6oz, 16oz, 32oz Rotifer Concentrate
---
Low stock - 6 items left

Inventory on the way
Highly nutritious plankton feed consisting of five million, fully intact Brachionus plicatilis marine rotifers with millions of eggs per 6 oz bottle. Excellent food for SPS, LPS and soft corals.  Also great for sea fans, anemones, many other invertebrates, as well as small planktivorous fish including Anthias sp. and Chromis sp. Particle size 40 - 250 microns.
Roti-Feast is enriched and packed with nutrients. It contains a diverse nutritional profile including critical phyto-pigments, fatty acids, and proteins. Rotifers are grown on site and fed our own nutritious algae that is gut-loaded at the time of harvest.
Directions
Invert bottle to mix
For Fish: Add as much as they can consume in 2 minutes
For Corals: Add 1 - 2 teaspoons per 100 gallon tank each day
Add to a high flow area of the tank, or for target feeding, premix 4 parts tank water with 1 part Roti-Feast.
Because different captive reef systems process nutrients at different rates, we suggest that new users start with half the recommended dose and slowly increase to the full dosage over a 1 month span.
Note: Color variations in this product are normal
Storage
Keep refrigerated (33-42°F / 1-5°C) at all times